Thyroid Nodules in Gurnee, IL and Libertyville, IL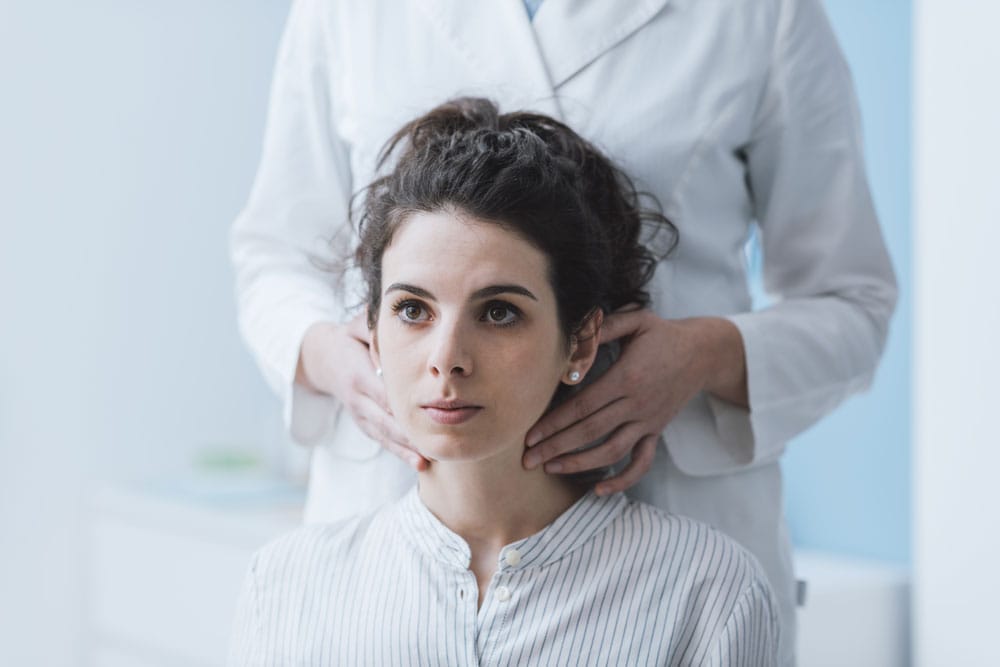 The thyroid is a butterfly-shaped gland located at the base of the neck. It produces thyroid hormone, which controls our bodies' overall metabolism. Diseases of thyroid, whether functional (hypothyroidism, hyperthyroidism) or structural (nodule, goiter, cancer) occur very commonly.
A nodule is an area of abnormal growth within the thyroid gland. Some people have a single nodule while others have multiple nodules within the gland. Thyroid nodules, which are particularly common in women, can be tiny to very large in size.
Most thyroid nodules are non-cancerous, do not cause symptoms and do not need any treatment. However, in some cases because of the size, appearance (on radiology tests) or symptoms caused by the nodule further evaluation and treatment is needed.
Some nodules are cancers and need therapy. Other nodules are big enough to cause a goiter, leading to symptoms like difficulty swallowing or breathing. In some cases, the nodule can be overactive, making too much thyroid hormone (hyperthyroidism). The best treatment option is based on the type of nodule and the preferences of the patient. In some cases, thyroid surgery is necessary.